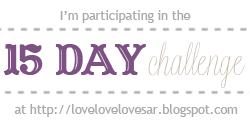 Today I have some book recommendations for you...
Well, to start with, there's my book. Self-published in 2009 and just as random, if not more random, than this blog. Obviously, I'm pretty fond of this short volume, and I think that the 200 or so people who own a copy of it are pretty lucky!
This highly educational book was randomly given to me at a Christmas party a few years ago. I've learned a lot from reading it.
Lemony Snicket is the number one most influential author in my life. If my writing contained a small portion of the linguistic genius that his writing contains, I'd be content. I recommend the whole Series of Unfortunate Events. And hey, if you can score them at a thrift store for $2 a book, all the better!
Contrary to all appearances, I do occasionally read serious books. They just aren't as funny to write about. Right now I'm reading
The Normal Christian Life
by Watchman Nee and
Sacred Marriage
by Gary Thomas, and I'd recommend both of them!