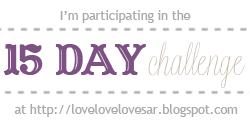 I've mentioned before that I'm the oldest of seven kids. I was also homeschooled until I went to college, which meant that I spent all day of every school day with all of my younger siblings, working on schoolwork together, and I loved it. We weren't always the perfect kids—a tape recorder that was "accidentally" left on during a normal school afternoon caught our nearly constant conversation on whatever obscure and sundry topics caught our attention. No wonder Mom was always telling us to stop chatting and get back to schoolwork.
It's really hard to find a picture of all 7 of us and just the 7 of us. This was from 2009, don't we look angelic? Although not particularly happy--especially MaryGrace and Sarah!
We especially loved it when our parents left us home alone. Whether they were going to work, or going on a date, or doing errands—Mom and Dad thought we were always way too excited whenever they left us the house (They started leaving us kids at home by ourselves once I reached babysitting age: 12). That's because you can get away with things that you simply can't get away with when Mom and Dad are around. I mean, if there's no adults around, you don't have to ask permission to do something, right? We would shut all the curtains, turn off the lights, and invite the neighbor kids over and play hide and seek in the dark. We baked cookies and tried out new recipes we found online. Five minutes before they'd arrive home, Mom would give us a warning phone call and we'd scramble to get the house in perfect orderly condition before their arrival.
One day, while Mom and Dad were gone, we decided to do that science experiment in which you build safety containers our of newspaper, cardboard, straws, tape, and stuff like that for eggs and then drop them off of a high place and see if the egg cracked or not. You know what I'm talking about, don't you? Well, we built our containers, and in unison, we dropped them from our second-story balcony. Well, most of us dropped them. One of the little girls actually threw hers a distance and it ended up landing on the other side of the 3 foot wall that separated our yard from our neighbor's yard.
We scurried inside in a panic. In addition to the wall, our neighbor's yard was filled with German Shepherds—it wasn't like we could just sneak in quietly and retrieve the egg container. Isaac and I were all for hiding in the house and acting like we had no idea that there was anything of ours in their yard, but Lizzy insisted on doing the right and noble thing. Isaac and I watched through a cracked open window as she went over to our neighbor's house and spoke to the grandma who lived there, who was the only one home. She didn't speak much English, so Lizzy had a hard time communicating what she wanted. The grandma gave her some limes off of their lime tree, too, so we got a couple limes out of the ordeal. But eventually, Lizzy was able to retrieve the egg container and all was well. Except for the fact that safe container construction is not our strong suit—all of the eggs cracked!