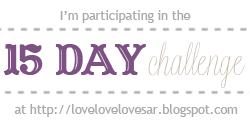 Six words: Chinese and Spanish speaking future cosmetologist
For the record, small quantities of words are not my forte, and I think this one needs a bit of explanation.
I graduated from college almost a month and a half ago. I'm not currently working, nor am I looking for a job. I'd love to work in a field that involves Mandarin, but the fact is that a BA in Mandarin does not leave one fluent in the language. I'd need at least a Master's to teach Chinese or do some hardcore translation. Maybe a Master's program will be a part of my future but at this point in time, I just don't know. There aren't any Master's programs in Mandarin Chinese near us (believe it or not, they aren't the most common programs to be found in American universities!). Angel is starting his Master's in August, and we've decided to stay where we are at least for the three years it will take him to complete his Master's.
My dream career is writing (in English). I'm spending this summer working intensively on that dream, not only in blogging but also in working on various manuscripts and contacting agents and publishers and refusing to cry about rejection emails. However, I'm really too extroverted of a personality to spend my life working on a computer, so in two months, I'm starting beauty school.
Yes, I have a Bachelor's degree. I'm grateful for it. I'm glad for the writing skills and the languages I learned in college. I met Angel at college and I'd say that alone was almost worth the four years of blood, sweat, and tears that went into earning my degree. But besides being a writer, the other skill set I've always wanted to have is that of a cosmetologist. I think knowing how to do hair well is such a practical skill for any woman. I look forward to being able to use what I learn for the rest my life, either in a job or just in serving my friends and family.
My mother-in-law
,
who is a cosmetologist, in the process of doing my hair for my wedding. I know I appreciated having a cosmetologist in the family for that event. And my father-in-law is just pretending to help because he wanted to be in the picture too.
So, I'm starting cosmetology school in 2 months. It's about a 10 month course, and after that I intend to work until Angel finishes his Master's degree. I fully intend to keep writing and to keep seeking markets for my work, but I'm also looking forward to learning the skills to become a cosmetologist. I'm sometimes reluctant to tell people about this plan, just because graduating from college and then attending beauty school is something which typically isn't done. I don't believe it was a waste of time for me to go to college, and I'm sure that my degree and the knowledge I gained there was worthwhile, but I believe cosmetology is what's coming next for me. In reality, it's hard to say where the next few years will bring us, but this is the plan for now. It's always subject to change, that just seems to be the nature of life.
And, on a totally unrelated topic, Angel asked me to marry him two years ago today!